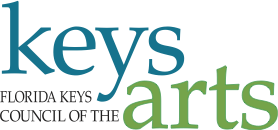 ArtReach
ArtReach is an audience development grant for individual Monroe County artists and arts organizations and their partners. The name "ArtReach" is a pun on the word "outreach."

The project must extend the applicant's typical audience by reaching out to a new and broader population. Grant projects may be in any genre: performing, visual, historical or literary arts.
The applicant must have a partner organization. This partner need not be an arts organization. The partner contributes something of value to assist the artist or cultural organization to reach out to a new audience.
Awards are $2,000 per project. To request more than $2,000, applicants may request prior approval from the Florida Keys Council of the Arts.
Application Procedures
Complete online application including a letter of support from the partner describing how the partner will be involved in the project. The project must be completed by the following May 31st. The grantee will receive monies on a reimbursement basis, upon completion of a final program report. The grantee's final report must include photographs and written material documenting the project. An Arts Council board or staff member may visit any funded project.
All publicity regarding the project must include the Arts Council logo and
the following credit line:
This project is sponsored in part by the Florida Keys Council of the Arts, the State of Florida, Division of Cultural Affairs, the Florida Council on Arts and Culture, the National Endowment for the Arts, and private donations.
A statement regarding the application review process is available upon request.
Annual deadline: August 31
Please call the Florida Keys Council of the Arts for assistance.
Phone: 295-4369 Fax: 295-4372 e-mail: info@keysarts.com Web site: www.keysarts.com
---