South Florida Cultural Consortium Grant Program
The South Florida Cultural Consortium Grant Program offers the largest regional, government-sponsored artists' grants in the United States, awarding $15,000 and $7,500 Grants to resident visual and media artists from the counties of Broward, Martin, Miami-Dade, Monroe, and Palm Beach. Since it was established in 1988, the Consortium has awarded close to $2 million in Grants to over 200 artists. In addition to receiving the grant, the artists take part in an exhibition hosted and organized by a visual arts institution in one of the five counties.
Applicants to the 2019/2020 award are estimated to be notified April - May of 2020. 
19/20 SFCC GRANT DEADLINE & APPLICATION INSTRUCTIONS
The deadline for applications is Monday, October 28, 2019, 11:59pm
Applications are now available. Click here to access.
FREE APPLICATION WORKSHOP
Friday, September 20th at 2:00 at
The Gato building, 1st floor Conference Room,
1100 Simonton Street, Key West
APPLICATION INSTRUCTIONS
On or before Monday, October 28, 2019, visual and media artists must submit applications in digital format online through  Submittable.com. If applicants have an already existing Submittable account, it is not necessary to create a new one.
This link will direct candidates to step-by-step instructions on how to register, apply, and prepare images for upload. There is no application fee to apply or to use the Submittable online application system.

ELIGIBILITY & LEGAL AGREEMENT
All emerging, mid-career and established South Florida professional artists (those residing in Broward, Martin, Miami-Dade, Monroe or Palm Beach Counties) are eligible to apply.  Candidates must have resided and worked in one of the participating five counties from October 30, 2018 to October 30, 2019 and must apply from the county of residence. The Consortium awards the Grants contingent on proof of residency, which may include one or more of the following: property tax record; lease agreement; voter's registration; or an IRS income tax return for 2018.
The Consortium defines a professional artist as a person who has created a recognized body of original works of art within an artistic discipline over a sustained period of time, and who is striving to achieve the highest level of professional recognition.
Individuals are not eligible if they are engaging in artwork as a hobby, if they are an employee of the participating County governments or of the South Florida Cultural Consortium's member local arts agencies, or if they are a student pursuing an undergraduate or graduate degree.
REVIEW CRITERIA
Submissions will be judged by the following criteria:
Degree of artistic excellence
Evidence of an established and recognized body of work over a sustained period of time
Consistency in the submitted body of work
All samples of work submitted for review must have been completed within the last three years prior to the application date. Failure to comply with this condition will result in disqualification.
For information regarding eligibility criteria, artist selection process and the SFCC workshop schedule, please visit the
SFCC information page
 at the Department's Art in Public Places 
website
. 
The South Florida Cultural Consortium
Michael Spring
Chair, South Florida Cultural Consortium
Director, Miami-Dade County Department of Cultural Affairs
Phillip Dunlap
Director, Broward Cultural Division

Elizabeth S. Young
Executive Director, Florida Keys Council of the Arts

Dave Lawrence
President and CEO, Palm Beach County Cultural Council

Nancy Turrell
Executive Director, The Arts Council, Martin County
---
2019 Winners
Nellie Appleby
Vivien Segel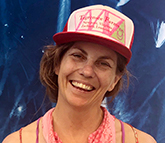 Nellie Appleby
is from the mountains of Virginia and she spent influential childhood years in Botswana. She earned her Bachelors degree in Anthropology from the University of Virginia and her Masters of Fine Art in Photography and Film from Virginia Commonwealth University. She is the recipient of many grants including two South Florida Cultural Consortium Grants, the Mckee Artist Fund grant and a Virginia Museum of Fine Art Fellowship. She has exhibited her works at ChaShaMA, Dimensions Variable, The Rutter Family Foundation, David Castillo, Art Center South Florida, The Deering Estate, FAU, Anderson Gallery, Museo Ex-Convento del Carmen, Galería Metropolitana, Wildfist and The Cave among others. She is thankful to have been awarded residencies at Vermont Studio Center, Carrizozo AIR, Residencia en la Tierra and The Studios of Key West among others. Her life and work are deeply engrossed with the study of ecology and plants, the cultivation of gardens and beauty, the exploration of wildness and the examination of culture and expression through the actions of photography and sculpture. She has dedicated her life to these practices. She lives and works in beloved Key West, Florida.
---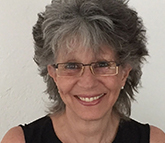 Vivien Segel
is originally from Brazil and has been living in Key West since 1989. With her fascination with tools and woodworking, she creates assemblages and collages using odd or old objects, wood or parts from damaged antique furniture and other rejected items that she sometimes finds in the streets or at yard sales. All of her pieces are generally reworked several times, involving all composition aspects. The reconfiguration and refining process often times ends up showing complete changes from the original concept. This constant evolution is evidence of her desire to always test, stretch and expand her abilities. To Segel, personal and professional life challenges have always been tools for self-improvement and her search is constant and endless. Years ago, she had the privilege to be a student of Roberta Marks at the Florida Keys College. Roberta, as a person, as a teacher and as a guide, caused a profound impact in her life and she is certain she wouldn't be doing the type of work she now creates if there lives never crossed... and for that experience Segel is eternally grateful!
---
Past Monroe County Artist Grant Recipients include:
Roberta Marks– 2017
Deborah Goldman – 2016
Aleister Eaves– 2015
Anja (Kucharski) Marais – 2014
Jon McIntosh – 2014
Carol Munder – 2013
Nellie Appleby – 2012
Deborah Goldman - 2011
Karley Klopfenstein – 2009
Richard Hayden – 2007
Leo Gullick – 2007
Rock Solomon – 2006
Darlene Pruess – 2005
Marlene Koenig- 2004
Michel Delgado – 2004
Shari Schemmel – 2003
Kimberly Narenkivicius – 2002
Jenny Zeller – 2001
Debra Yates – 2000
Carol Munder – 1994
Roberta Marks -1990
John Martini -1989